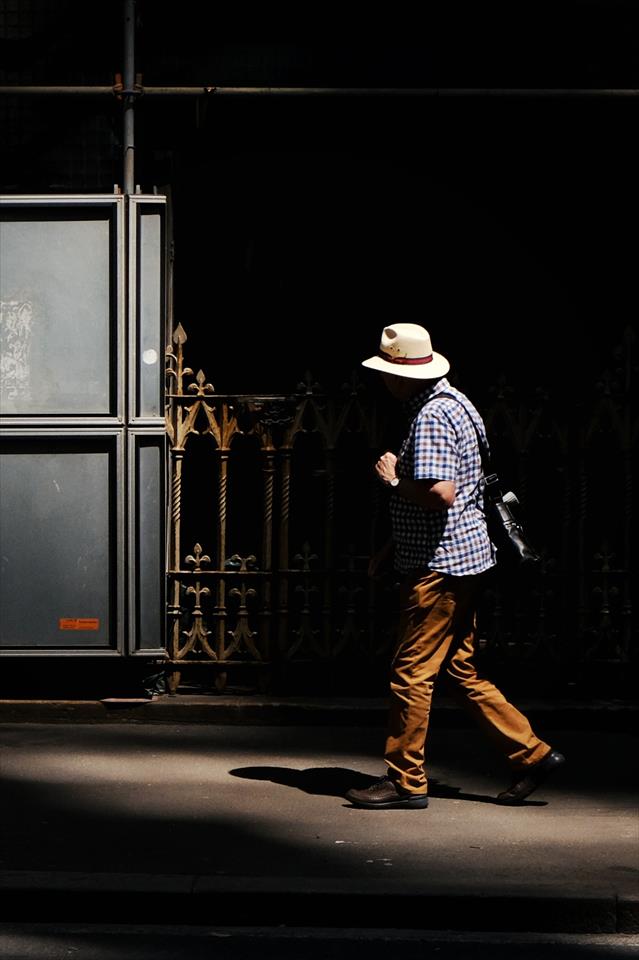 John ST (@giant_evertonian)
I'm originally from South Shields in the North East of England. I was dragged to Australia kicking and screaming by my parents some years ago. I've now lived in Adelaide, Australia for the majority of my adult life and feel blessed to live in such a wonderful country as Australia. I'm married and the proud owner of a Rhodesian Ridgeback (@ridgebackhalle) who is also my running companion. My first true love is Everton Football Club (don't tell the wife LOL) I love to travel and see what this beautiful planet/world has to offer before we manage to destroy it all. I'm utterly addicted to good coffee and have at least 2 – 4 cups a day (more on the weekends).
I started on my photography journey taking pictures of coffee with my mobile phone (don't judge me!) progressing to images of buildings/architecture in and around Adelaide before stumbling into the genre of street/urban photography after watching a Sean Tucker You Tube video. In June 2018, I bought my first DSLR camera (Nikon D3400) utterly clueless on how to use it. I merely twiddled the dials until I got a half decent image. I then decided to pull the trigger and buy a Fujifilm XT3 which I just love!! I participated in my first ever exhibition which was held in Melbourne as part of SITHOM 2019 and was most recently invited by the Adelaide City Council to be a part of their SALA 2019 exhibition. I was nominated as 2019 SALA finalist for best latent image and in Nov-Dec 2019 held my first solo exhibition. By pure chance photography has opened up a door and taken me down a path I never thought was there let alone possible.